Boiler Repair Coventry
Boiler Repair Coventry can be expensive, We make sure to keep Boiler Repair Coventry service costs low for all of our Customers in Coventry. We repair and provide Boiler Installations Coventry as well as all types of boilers such as; Worcester™ Boilers, Baxi™ Boilers, Ariston™ Boilers, Ideal Logic™ Boilers, Strom™ Boilers. Our Boiler repair team make sure to carry out your Boiler repair in a safe environment.
Boiler Service Coventry
Our Boiler Plumbers in Coventry have vast knowledge in Boiler repairs and Home Heating Systems. Book one of our Plumber Boiler Repairers today to make sure your boiler is operating as per the UK Gas safe guidelines. We also provide Gas Safe Certificates after one of our qualified team has serviced or repaired your boiler.
Coventry Boiler installs:
Coventry Boiler installation involves the process of setting up a new boiler system in a building or property. It includes selecting the appropriate boiler type, installing the necessary components, connecting the boiler to the heating system, and ensuring it operates safely and efficiently.
Boiler installation services Coventry:
We are professional Boiler service professionals, We offer qualified technicians or heating engineers who specialise in installing boilers. We have the knowledge and expertise to handle the entire installation process, ensuring proper setup and compliance with safety regulations.
Professional boiler installation:
Professional boiler installation ensures that the boiler is correctly installed and set up for optimal performance. It involves assessing the heating needs of the property, selecting the right boiler size and type, and ensuring all connections and controls are properly installed.
New boiler installation in Coventry:
New boiler installation refers to the process of replacing an old or faulty boiler with a brand new one. It involves removing the existing boiler, making any necessary adjustments to the heating system, and installing the new boiler.
Boiler installation experts Coventry:
These are professionals who have extensive experience and expertise in boiler installations. They can provide guidance on choosing the right boiler, offer advice on energy efficiency, and ensure that the installation is carried out safely and efficiently.
Boiler installation company:
We are a company that specialise in boiler installations. We typically have a team of qualified technicians who can handle the entire installation process, from assessing the heating needs to completing the installation.
Boiler installation cost:
The boiler installation cost includes the price of the boiler unit itself as well as the labor cost for the installation process. The cost may vary depending on factors such as the type and size of the boiler, complexity of the installation, and any additional components or upgrades required.
Coventry Boiler replacement:
Boiler replacement involves replacing an existing boiler that is no longer functioning efficiently or is beyond repair. It may be necessary due to age, frequent breakdowns, or the need for a more energy-efficient model.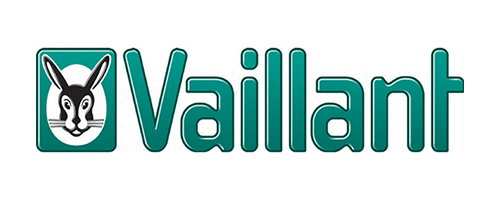 Vaillant Boiler Fault Codes Explained
| Vaillant Boiler Fault Code | Description |
| --- | --- |
| F.10 | No ignition or pilot flame. Check for gas supply issues, ignition leads, or faulty electrodes. |
| F.11 | No ignition or pilot flame detected after 5 attempts. This may indicate a more serious issue and requires professional attention. |
| F.12 | Flame loss during operation. It could be caused by issues with the gas supply, flame sensor, or ignition system. |
| F.13 | Boiler detected multiple flame losses during the operating cycle. This is a potentially serious issue that requires professional service. |
| F.14 | Flame detection during stand-by. Check for any irregularities with the flame sensor or ignition components. |
| F.20 | Overheating – the boiler's temperature has risen too high. It might be due to issues with the pump or a faulty thermostat. |
| F.22 | Low water pressure. This is one of the common issues, and you may need to repressurize the system. |
| F.27 | Flame detection fault. Check for issues with the burner, ignition system, or gas supply. |
| F.28 | Lack of gas supply. Ensure that the gas supply is turned on and that there are no problems with the gas line. |
| F.29 | Flame detection fault or flame not extinguishing when the boiler turns off. This may indicate a problem with the flame sensor or control board. |
Remember that these are general fault codes, and specific meanings can vary depending on your Vaillant boiler model. Always refer to your boiler user manual for accurate information related to your unit, and if you're unsure about any fault code, it's best to contact our Coventry heating engineer or the manufacturer for assistance.
Heating Engineers Coventry
Heating Engineers by Three Spires Heating & Plumbing are experts in maintaining all types of heating systems. Get a free Quote for your Emergency Heating Repair Coventry and Gas fire repairs, Gas fire Installations, Combi Boilers Repairs, Radiator Fittings, Pipe work corrections as well as fresh installs.

We provide the latest technology in Landlord Gas Certificates Coventry
. Our team of Gas Safe Engineers have carried out Thousands of Repair work to Cookers, Hobs, Kitchens, Showers, Water Taps, Pipes, Dishwashers, Washing Machines, and Toilets.

Central Heating Repair Coventry
We are leaders in Central heating repairs and new Heating system fittings. If your Radiators are cold or you would like to replace them. Then not a problem, We have specialist to carry out the work for you at the best prices.
Other Services We Offer:
Central Heating

Cooker Installations

Shower Installations

Boiler Servicing

Burst Pipe work

Gas Engineers

Gas Fire Servicing

Gas Certificates

Blockages

Low Pressure Water

Tap Replacements

Many More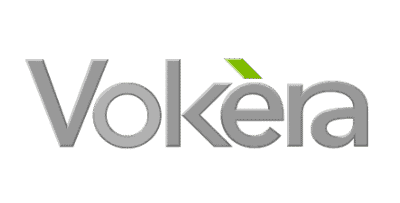 Useful Links
Gas Safe Register: Website: https://www.gassaferegister.co.uk/

WaterSafe: Website: https://www.watersafe.org.uk/
Chartered Institute of Plumbing and Heating Engineering (CIPHE): Website: https://www.ciphe.org.uk/
Association of Plumbing and Heating Contractors (APHC): Website: https://www.aphc.co.uk/
Scottish and Northern Ireland Plumbing Employers' Federation (SNIPEF): Website: https://www.snipef.org/
The Joint Industry Board for Plumbing Mechanical Engineering Services (JIB-PMES): Website: https://www.jib-pmes.org/
Plumbing and Heating Engineering (PHE) Board: Website: https://www.phe.org.uk/
Heating and Hotwater Industry Council (HHIC): Website: https://www.hhic.org.uk/
The Plumbing and Heating Association (PHA): Website: https://www.phassociation.co.uk/
National Inspection Council for Electrical Installation Contracting (NICEIC): Website: https://www.niceic.com/
Please note that some of these organizations may have specific regional jurisdictions or focus on different aspects of the plumbing industry. It's important to consult the appropriate authority depending on your specific needs and location in the UK.

Three Spires Heating & Plumbing Coventry
156 Rotherham Road

Coventry

CV6 4FR